Successfully Selling Stock
Sell Signals for Success
in a Winning or Losing Position
SPONSOR:
The trend is your friend! Click here to see the Top 50 Trending Stocks.



Selling stock is probably one of the least thought of and talked about areas of stock trading. It's unfortunate because knowing how to sell stock in any situation is probably one of the most important skills for creating the highest level of success with your stock market trading or investing.
Just as you spend time considering when and how to buy a stock, you must also spend time considering when you will exit a position. When to sell is the second piece of the puzzle that you must have in place, otherwise it's an open-ended and confusing question.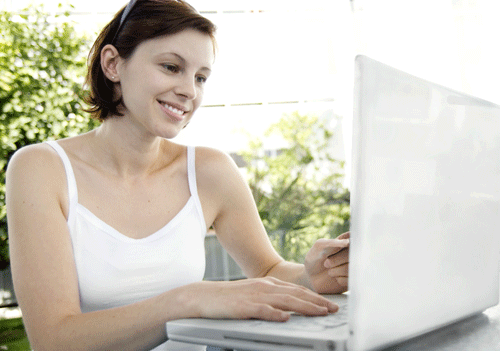 Selling is always about price. Other things like news, fundamentals or technical indicators are good warning signals for selling stock, but they're not single reasons to sell. As you buy and sell stocks, you'll see that stock prices don't always behave in accordance with the logical associations with the above factors, so let price lead the way.
When you see a warning signal and you put into place a stop loss that lets the price determine the appropriate sell point, you take the pressure off of yourself and relieve the mental stress of the situation.
There are three circumstances that every trader needs to be prepared for and ready to go with a plan for when and how to sell stock, including:
When to Sell a Stock That's Going Down
- Dealing with a stock that is down from the price you bought it.
How to Sell Stock after the Stock Market Fairy Has Smiled Upon You
- When to sell a stock that is up from the price you bought it.
Non-trending or laggard stock - Holding Stocks
– How long do you keep a stock that has been at about the same price for a while since you bought it?
If you find emotions are getting in the way of selling, take a look at How to Sell Stock When Emotions Start to Kick In to help shift your perspective and provide you with a better perspective for dealing with selling stock.
Attempting to sell a stock without a plan is so hard that there's just no reason to try. You can definitely learn how to increase your skill and confidence by preparing for the different outcomes for the positions you're holding. The key to this is to have a winning is to have a winning stock trading plan in place.
Are you ready to move on to the first situation? Go to When to Sell a Stock That's Going Down.

Go from to Selling Stock Successfully to the next step in Stock Trading System.

Go to Online Stock Trading Warrior Home.