Beginner Stock Market Investing
A Simplified Guide
to Investing in Stocks
SPONSOR:
The trend is your friend! Click here to see the Top 50 Trending Stocks.


BEGINNER STOCK MARKET INVESTING, YOU CAN DO THIS!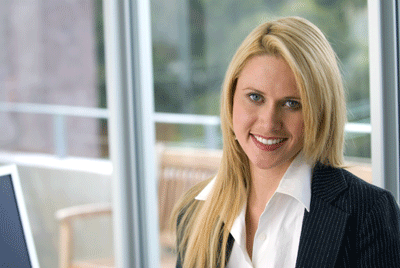 People frequently say they'd like to learn how to invest in stocks, and before starting something new, there're some things the beginner investor should know before starting to invest in the stock market. Like learning to drive a car, there are rules of the road, understanding how to operate a vehicle, speed, weather factors, gas level, safety features, etc. If you'd never driven a car you could just go out and drive one, but with what kind of an outcome?
This beginner stock market investing guide aims to give a general overview of some of the basic steps of investing to increase your success as a beginner investor. For further explanation about any of the steps just click on the subheading for that topic.
Get ready to start your stock trading success!




Here's a short, step-by-step guide
to beginner stock market investing:


Tools for Investing
– There are a few basic things you'll need. They aren't super special things and you probably already have access to most of the items.
A good calculator
Microsoft Excel or spreadsheet program
A good computer with ample processing speed and good-sized monitor
A color printer
A high speed internet connection with security protection
Access to a stock screener
An open account with an online brokerage
Open an online stock brokerage account.
– When looking for an online brokerage, you'll want to first think about how you'll use the account, and then look at commission costs and other service fees that would apply to your use. The brokerage with the lowest commissions may not be the one you'll eventually decide to use. To compare online stock brokerages side-by-side, check out www.online-stock-trading-review.toptenreviews.com/ for a comparison of broker fees and services.
I recommend going ahead and opening an account first to gain access to stock market information and tools you can use as you begin the stock investing process. You can also familiarize yourself with the broker's trading platform so when you begin to trade you'll have familiarity with how a trade is placed and have access to any resources related to the beginner investor.

Research how to invest in stocks. – Websites and books are terrific resources for finding beginner stock market investing strategies. Here, at Stock Trading Warrior, you'll find some good strategy explanations and examples. What you'll want to look for is something that sounds good to you. The time spent getting a basic education about the best stock strategy is time well spent and knowledge that will last you a lifetime.
One of the first books I read when I started stock trading is The How to Make Money in Stocks Complete Investing System: Your Ultimate Guide to Winning in Good Times and Bad by William J. O'Neil
. Additionally, a good book for an overview of the basics of online stock trading is Investing Online For Dummies by Matt Krantz
. Another good place to look for books is Amazon reviews
where the candid comments can help you choose a book to purchase and remember you can check for any of these books at your local library too. After you have explored a few possible stock investing strategies, there will be one or more that stand out, suit the time you have to spend investing and your personality.

Choose your strategy and system.
– Choose the best stock investment strategy (or strategies) that work for you and clarify the your system for buying and selling. Decide on the kind of stocks you want to buy (value, growth, dividend), how much time you want to spend on investing and when you'll buy and sell them. Develop a trading system for how you will go about buying and selling stocks.
Write out your stock investing plan of attack.
– Write a mini business plan that's your own stock investment guide detailing the system and strategies that you will use to trade. For example, when will you get in and out of a stock, how much of your portfolio to trade on any one stock and what are your expectations? For the beginner stock market investor having a written plan is a major key to success.
Find stock investing candidates.
– After you decide on your strategy for investing, determine how you will go about finding good stocks to invest in that fit your strategy criteria. Access to a good stock screener for fundamentals will help you find stock investing candidates. And, if you're going to use technicals for more than a cursory review for a stock's trend, then a scanner will be necessary too.
Practice buying and selling stocks. – Before making any stock investments, a smart and practical beginner stock market investing thing to do is to "paper trade" as you begin to learn and evaluate strategies. That's basically where you keep a fake portfolio of your trades for a period time until you have confidence in your strategies. If there is more than one investing strategy that intrigues you, create two "fake" portfolios and compare both performances. It's a little like being a scientist and conducting studies in a lab. Your broker should offer watch portfolio services and you can also find it for free on Yahoo Finance.

Know the market direction. – Before making any stock purchases, a beginner in stock market investing must know the direction of the general market. You'll want to buy into an upward moving market it to give your trades support. A strongly downward trending market will work against any investments as in 2008. Ultimately, you want the "wind at your back."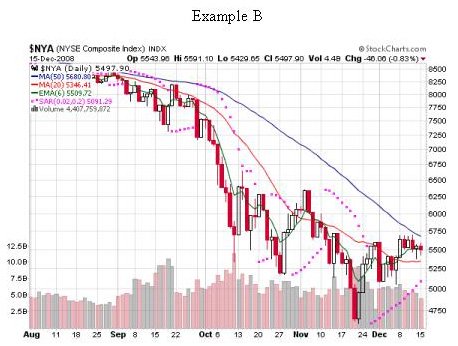 How much to invest/trade. – When you're ready to invest, how much of your capital will you trade on any one stock? Don't put all of your money in one stock unless you have less than $100 to start. If you are starting with $100 and plan on continuing to invest on a regular basis, go ahead and use your strategy to find the best one and buy it. The reason is that at that starting point, the cost of trading is high compared to your starting capital.
Incubation. - Right after you purchase a stock it goes into what I call an "incubation period." Like when you plant a seed and you're waiting for it to grow. There's really nothing you can do but give the stock space to grow. If it doesn't grow you have to plant a new seed.

When to get out of a position. - Beginner stock market investing success relies heavily on knowing when to exit a position in order to protect your initial investment and your gains. There are varying strategies for exiting a position and it's a must to employ one. Examples include a stop loss based on a percentage, a dollar amount or the stock's price volatility.

Scaling in. - Before a stock begins to earn a profit, pick a point where you will scale in with more capital. This can be based on a percentage increase combined with price strength indicated by price and volume. This is make sure the stock is still in alignment with the price move and not weakening as you still want momentum in your favor to get above the second entry point.

Track and document your trades. – Successful beginner stock market investing includes continuous improvement on your strategies and system. After you close out a trade, print out the chart for review. Looking back will give you a good picture of any places for improvement. It also gives you a chance to see if you are meeting your stock investing goals.

Continuing education. – Stock investing knowledge is power and continuing to build your experience and knowledge will increase your ability to successfully invest in the stock market.
That's the simplified guide to beginner stock market investing. If you'd like to learn more about any of the topics above, just click on the the underlined heading.
Or, if you have a question, go to Beginning Investor Questions.

Return from Beginner Stock Market Investing Guide to Online Stock Trading.


Below also find beginner stock market investing books to help you in your success!