The Best Stocks to Invest In for Growth
and a Suggestion for Some Turbo Boost
SPONSOR:
The trend is your friend! Click here to see the Top 50 Trending Stocks.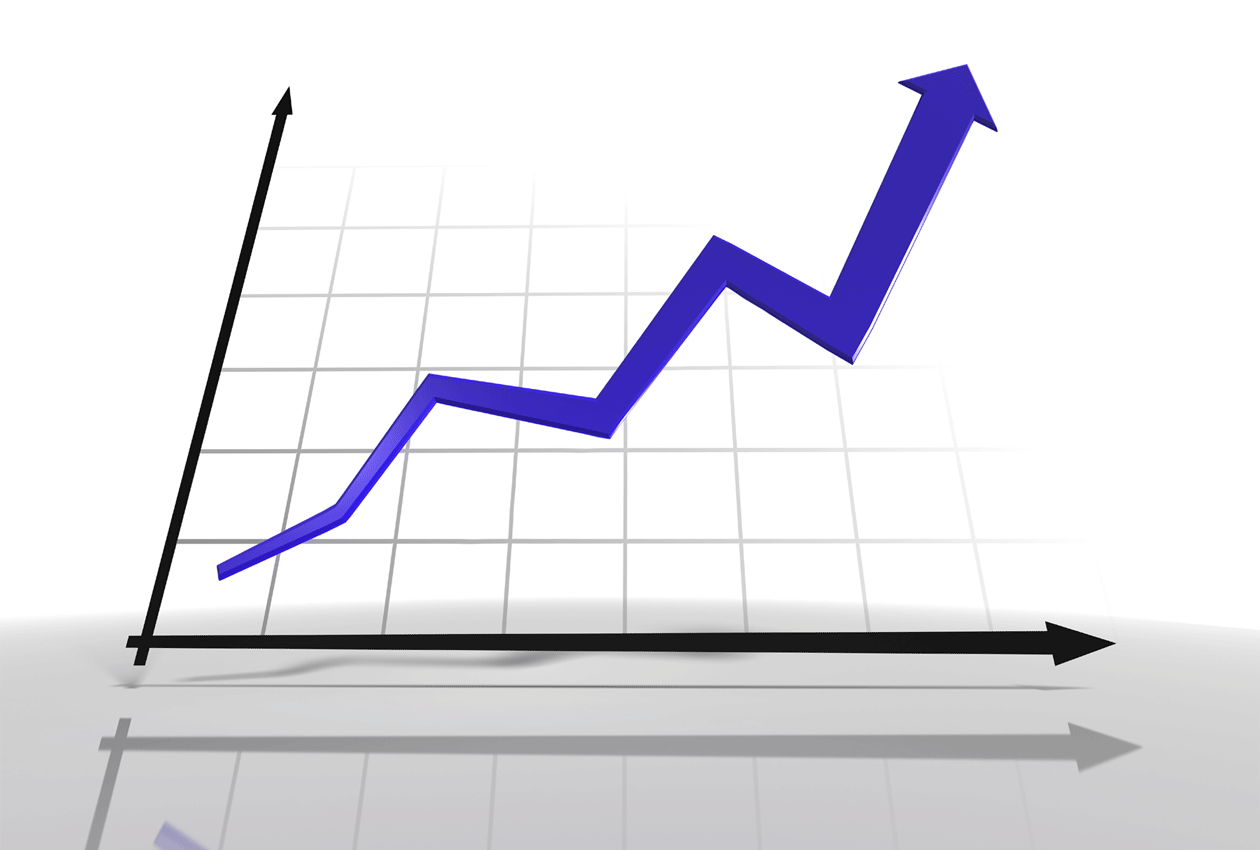 Traditionally, the best stocks to invest in for growth are the ones that are on-track and positioned for a very positive future. The theory behind the strategy is that a company with increasing earnings and sales and strong forward-looking fundamentals, will over time, help to increase the valuation of the company and push the price of the stock upward.
Like all other stock trading strategies, this strategy includes the use of probabilities, or the likelihood of certain factors to influence an outcome. Investing in growth stocks is no different as the strategy looks for positive fundamental components that set up for greater gains.
For example, a company with increasing earnings quarter after quarter is theoretically more likely to increase in stock price than a company with lackluster earnings.
For finding growth stocks, these are the kind of fundamentals that have the potential to make a company to grow faster than others:

Return on Equity Over 20%

Price/Free Cash Flow Over 25

Sales Growth for the Past 5 Years Over 25%

Sales Growth Qtr over Qtr Over 25%

EPS Growth Over 25%

EPS Growth Qtr over Qtr Over 25%

EPS Growth Estimated for Next Year Over 25%

EPS Growth for the Past Five Years (see table)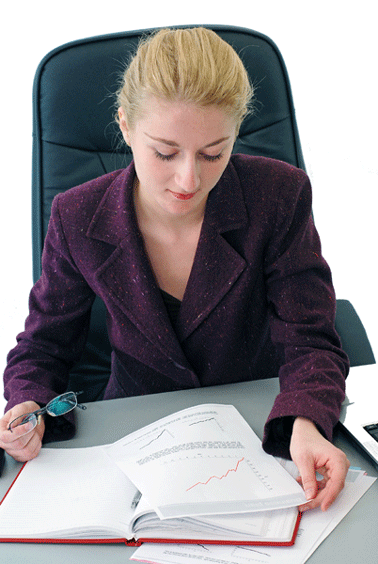 Some growth stock pickers like to use industry group rankings as well, but I don't think that's necessary for two reasons. First, industry group rankings can be skewed by one very strong mover in their group. Because one stock's doing well, that doesn't mean that they all will.
Second, every company is different and letting individual company fundamentals speak for themselves should carry an investor further than chasing continually changing industry group rankings.
Using the fundamental criteria from above for finding potential growth stocks, I ran a fundamental screen on 03/07/10 and the stocks that were returned are as follows: APEI, CTRP, MELI and VPRT. However, please don't assume that these are the best stocks to invest in based solely on the fundamentals.
Screening fundamentals is a good start, but the ability to read a stock market chart and apply some type of technical analysis will greatly enhance picking the best stocks to invest in.
An easy to understand technical strategy that you can apply to the fundamental results is the 50/50 strategy. This is looking for stocks where the price has closed over the 50-day exponential moving average (EMA) and has an RSI (14) value over 50. Stocks showing the most strength are not only above the 50-day EMA, but also above the 200 simple moving average (SMA).
The example of VPRT below shows a slow but steady rise in stock price. The blue line is the 50-day EMA and the green line is the 200-day SMA. You can see how they are both gradually moving upward and that is a sign of continued price strength.
The other thing you'll notice are the occasional dips below the 50-day line.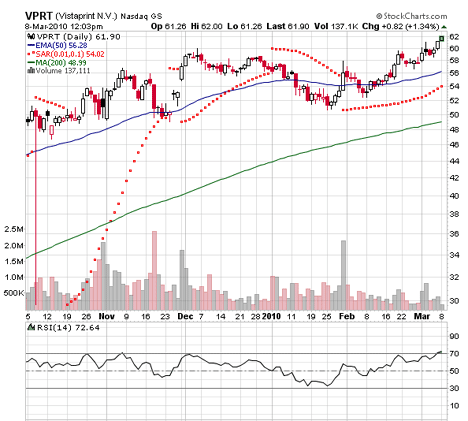 It's one thing to find the best stocks to invest in, but investors also need to be prepared for selling stocks. An exit strategy for this kind of stock investing could be a traditional stop 7-8% below your purchase price, a trail stop or the exit strategy of your choice. Additionally, as your gain increases you may want to move your protective stop to a higher price to lock in a gain.
You could easily screen for new candidates on a quarterly basis.
There are other longer-term investing strategies mentioned in the List of Stock Trading Strategies like what to look for in Value Stocks.

If you're interested in learning more about the best stocks to invest in click here, or if you want to move on to how much should you be investing in any one position click here.

Return to Stock Trading Systems.

Return to Online Stock Trading Warrior Home.



Want to Know If Your Stock's Trending?