True Stock Value
SPONSOR:
The trend is your friend! Click here to see the Top 50 Trending Stocks.



True Stock Value Question: How do I find the real value of a stock?
Joseph
Chennai, Tamil Nadu, India
Many investors look to find the real stock value of an equity as part of a long-term investing strategy. The hunt for a stock's real value can take a variety of forms and has multiple layers, but involves research and calculation.
Real value or what's called true stock value or intrinsic value includes all aspects of a company, in terms of both tangible and intangible factors that affect the value of a company and subsequently, the perceived value of a share of stock.
First let's focus on the tangible or the value of a company's hard assets (equipment, real estate, inventory, etc.). The act of valuing tangible assets is a solid method if the assets are valued properly. Traditional value metrics for interpreting true stock value include:
Price-to-Book Ratio (P/B Ratio) – P/B is the ratio of a stock share price over its book value (assets minus liabilities). Companies with a P/B ratio of less than 1 may be undervalued. The caveat is that companies with non-hard assets like intellectual property may not accurately reflect the complete true value.
Price/Earnings to Growth (PEG Ratio) – Similar to the P/E Ratio the PEG Ratio takes into consideration the price of the stock, earnings and the company's future growth rate. A PEG ratio of less than one can indicate that a stock is undervalued.
Debt Ratio - A ratio that indicates the amount of debt a company has compared to its asset value. A debt ratio of greater than 1 indicates that a company has more debt than assets, meanwhile, a debt ratio of less than 1 or even .05 indicates that a company has low debt. However, debt isn't always bad if the reason for having the debt pays off.
Free Cash Flow (FCF) - FCF is operating cash flow minus capital expenditures. A higher number can be attractive, but if cash is being used to enhance a business it can camouflage the true value.
Enterprise Value (EV) - EV is sometimes given more weight as it uses more criteria like cash and debt in it's calculation. EV reflects the amount a buyer would have to pay to purchase a company, pay off it's debts and walk away with remaining cash reserves available.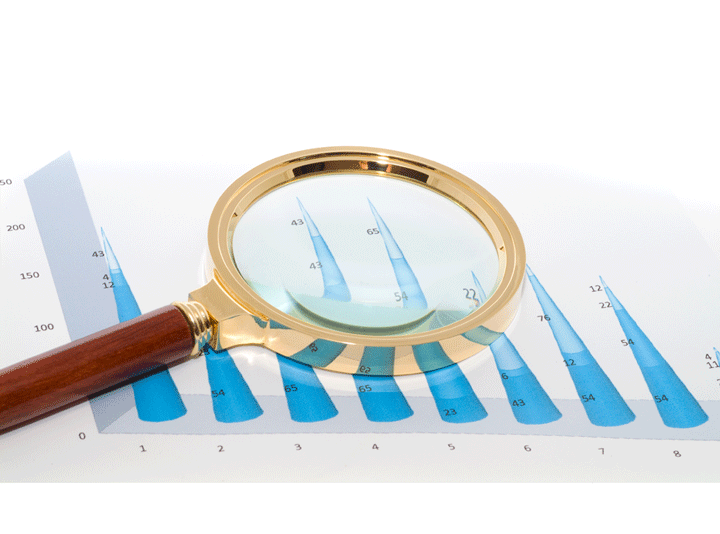 An investor can screen for companies that fit this true stock value criteria and evaluate the results further. The better stock market screener programs for fundamentals will have the criteria mentioned above available. But as you can see, each variable has its drawbacks making the exercise of finding true value fairly difficult. Investors have different opinions about which metrics are more valuable or dependable. It's up to the individual investor to decide what can give their value investing strategy an edge.
Because of that, I strongly encourage more study of each criteria mentioned above to fully comprehend each variable's best use and limitations. After that an investor can put together the best theory for true stock valuation.
A combination of the research metrics above can give an investor a current value, but what about the stock's value moving forward? The valuation exercise can get even more in depth by looking at DCF or Discounted Cash Flow especially with companies with strong profits and solid growth projections.
Beyond that is the intangible value. Intangibles can be positive or negative and this is the tricky part. How can the average investor effectively gauge:
Management;
How the public will receive a new product;
Brand appreciation and loyalty;
Research and development, or;
Anything else you can think of that may effect the value of a company?
Or, how about other things that can affect intangibles: lawsuits, acts of god, unforeseen expenses, etc? The unknowns of intangible factors are why many value stock hunters look to companies with more tangible assets.
Given all of the above you can see how tricky true stock value can be to calculate completely. Also, there's the exercise of trying to gauge the gap between the undervalued price and the perceived real value.
After all of that there still are no guarantees that a stock price will eventually fill the gap of an under-valued to accurately-valued stock price. And if it does, how long will it take? Ideally, an investor would continue to monitor the "value gap" and measure the stock's price performance.
The key is educate yourself and after that... continue to educate yourself even more. The nice thing is that you can continue to invest your whole life and improve your skill as your knowledge base increases (all the while using good money management.


To further your knowledge about true stock value, I highly recommend reading the following books on valuation:
Benjamin Graham – The Intelligent Investor
Gabrial Wisdom - Wisdom on Value Investing: How to Profit on Fallen Angels
Joel Greenblatt – The Little Book that Beats the Market
After the basics of value investing are in place take a look at:
Bruce C.N. Greenwald, Judd Kan, Paul D. Sonkin and Michael van Biema – Value Investing: From Graham to Buffett and Beyond
Value shopping is a notable long-term investing strategy and works well for folks like "THE WB" (Warren Buffet) and other dedicated value hunters. It's a tough analysis to get right, and there is an element of speculation on the future value of the stock price. Because of that, understanding whether a stock is one of the currently trending stocks and understanding the basics of stock market trend can really help a long-term investor with value investing and other strategies.
Additionally, for a comparison of another long-term investing strategy you may want to review is what to look for in growth stocks.

Return from True Stock Value to Online Stock Trading Warrior Home.
---
Rookie Questions & Tips
So what's your question? Just submit it in the submission form below and get the help you need. Or, if you have a tip about how you got started in stock investing or something that you'd do differently if you had to do it all over again, go ahead and add it here.
What Other Visitors Have Submitted
Click on the links below to see helpful rookie tips and beginner stock market questions.

calculating true value of stock

What does CPB stand for?